Cellularline is currently the leading European brand in the smartphone and tablet accessories market.
Cellularline's product range is enormous, and is divided into three main categories:
Charge & Utility (battery chargers, car accessories, cables);
Voice & Sport (earphones, headphones, wired and Bluetooth® speakers, and sport accessories);
Protection & Style (cases and screen protectors).
Thanks to a precise product strategy, based on excellence in quality, design and innovation, Cellularline offers solutions to meet the latest technological trends, in its constant push to combine the highest levels of performance with ease of use.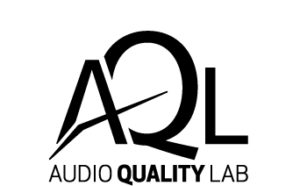 In 2017 the group launched the AQL (Audio Quality Lab) brand, a product range dedicated to music which interprets and meets the needs of all different music lovers: people of all ages, genders and economic backgrounds, joined by a love of listening to music on the go.
Thanks to the extensive experience gained in the Smartphone accessories market with the Cellularline brand, the AQL range is perfectly suited to meet requirements both for listening to music and talking.
Made up of over 90 products including earphones, headphones and speakers, which all combine technological innovation with distinctive design, each product in this range offers unique characteristics to suit all listening types.

In 2005, Cellularline introduced its first Bluetooth® Interphone. The device was received by the markets as a harbinger of great innovation in communication between motorcyclists, who were still tied down by antiquated wired transmission systems that offered neither the quality nor the safety that only Interphone could provide from the moment it arrived on the scene.
Over the years, Interphone has earned the complete trust of motorcyclists, thanks to the extreme serviceability and reliability of its devices, so it has become their perfect companion on the highway and in the city. Also, Interphone is now identified as a brand that develops and produces innovative devices for the market, which is partially due to its persistent presence as an exhibitor at the world's most important motorcycle trade fairs, where the attractiveness, competence and visuals of its innovative stands have consistently attracted great interest from both professionals and visitors.

NOVA is the new brand of accessories developed specifically to satisfy the need of Telecom Service Providers. Every product category is engineered to fulfill the market demand in terms of quality and style and to guarantee the best selection of products in the Telecom Specialist channel.
NOVA expresses a clean and linear character, at the same time firm and futuristic, the perfect complement for strong Telecom brands.
Technology, innovation and new development perspective are the fields where Nova operates.
Style, identity and attention to details are the pillars upon which Nova expresses and enhances the character and the identity of the point of sale.