A dual thrust towards innovation and sustainability is the feature of our current situation and what characterizes the market context of the future

Omnichannel strategy
A new operating model focused on the integrated implementation of proprietary e-Commerce, marketplaces and our commercial partners' websites for the development of hybrid customer journeys.
Commercial service and consultancy for trade
Training plan aimed at developing the technical skills of vendors on products and technologies; commercial expertise in translating product characteristics into sales arguments; relational and communication skills and proactive attitudes.
Improvement of the customer experience
Joint management model for accessories to be applied to the online world, which allows us to define a better approach to the purchasing journey of our customers.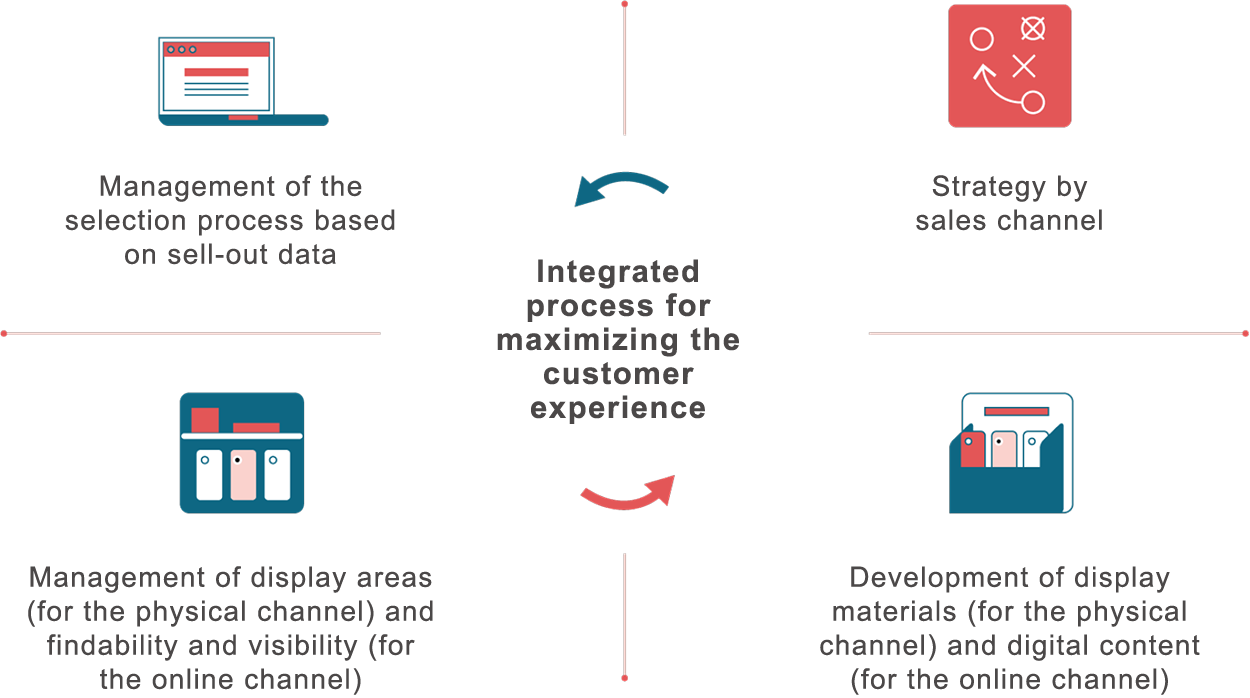 Making stakeholders and final customers aware of ESG issues
Redefining the consumer care internal management process and interaction between customers and the business
to consult the full version of our ESG Report.